Marbelite Pool Resurface
Marbelite Resurface is the procedure of mixing white cement with marble chippings/residue. Produced from Carefully selected raw materials for consistency of product.  Adding further solutions to the mix the resulting effect is a stunning marble like finish that provides swimming pools that one could say look 'out of this world', however unlike pools made just from marble, Marbelite is extremely durable and very hard to break without use of heavy industrial equipment.
The end result is a spectacular marble looking swimming pool at a fraction of the cost that becomes cheap and easy to maintain.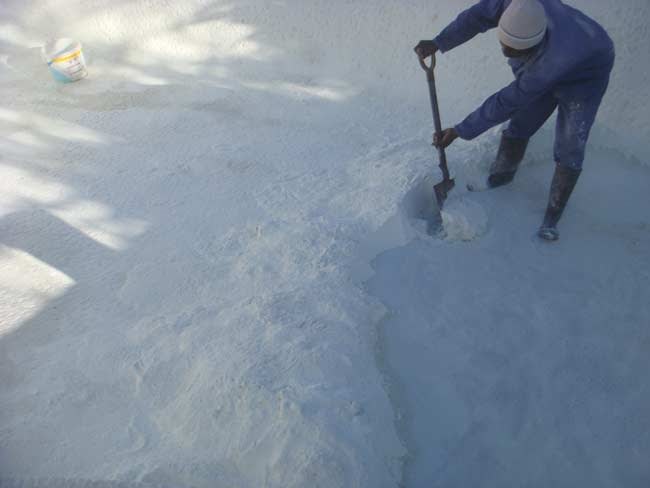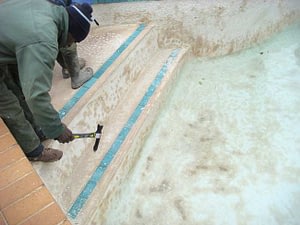 How long does it take?
Marbelite is applied in a single day to avoid creating any appearance of joints in the surface. Once installed, the material creates a marbled-looking surface after water is added to the pool, increasing the attractiveness of the pool while adding to its value.
What Colours does Marbelite come in?
Marbelite comes in several colours ranging from the basic white to the dazzling colours such as turquoise and midnight blues. Applied correctly, Marbelite can last you 15 to 20 years without need for resurfacing.
Why is Marbelite so effective?
Marbelite is perfect for pool building as it can run across surfaces at any elevation without aggravating or damaging, this means that slopes and winding effects can be produced and unlike other forms of swimming pool, the area around the Marbelite pool is unlikely to crack or damage when pressure is applied to the surrounding elements.